"FERM UP" YOUR SKIN
Fermented red ginseng, rice, and green tea in ProFerm masks are team players that work together to increase the potency of vitamins, antioxidants, peptides, and moisture-boosters. The result? Firmer, brighter, tighter skin.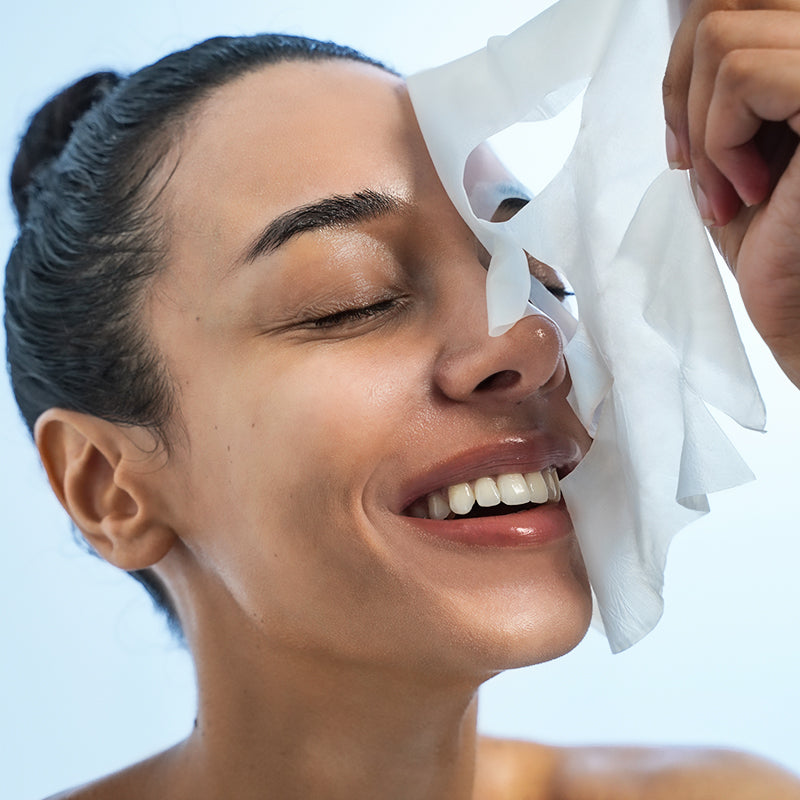 PROFERM FACE GLOW MASK
WHAT DOES IT DO? 
Brightens & revives dull, photo-damaged skin 
Inhibits melanin synthesis to boost radiance 
Minimizes dark spots & evens out skin tone 
Targets sagging for firmer, bouncier skin 
PROFERM EYELIFT MASK
WHAT DOES IT TO?
Helps lift, firm & smooth eye contours 
Plumps away fine lines & reduces puffiness 
Helps brighten & revive tired-looking eyes 
Moisturizes, soothes & calms inflammation 
PROFERM NECK CONTOUR MASK
WHAT DOES IT DO?
Minimizes appearance of neck lines, sagging & crepiness
Helps prevent the breakdown of collagen & elastin
Potent botanical extracts enhance texture & firmness
Helps safeguard skin from environmental & UV damage